About this Book
Cassidy Ivanoff and her father, John, work at the new and prestigious Curry Hotel outside Mt. McKinley. While John will be expedition and wilderness exploration guide for the wealthy tourists, Cassidy has signed on as a cook's assistant. Both are busy as the hotel prepares to welcome the president of the United States on his way to drive in the golden spike to officially complete the railroad.
Allan Brennan travels to the Curry Hotel to be an apprentice of a seasoned Alaska mountain guide. Ever since his father's death climbing Mt. McKinley, he's worked to earn enough money to make the trek to the Alaska territory himself. His father's partner blames their guide for the death of his father, but Allan wants to find the truth for himself. He finds an unlikely ally in Cassidy, and as the two begin to look into the mystery, they suddenly find that things are much less clear, and much more dangerous, than either could ever imagine.
About the Authors
Kimberley Woodhouse is the best-selling and award-winning author of more than a dozen books. She is a wife, mother, author, and musician with a quick wit and positive outlook despite difficult circumstances. A popular speaker, she's shared at more than 2,000 venues across the country. Kimberley and her family's story have garnered national media attention for many years including ABC's Extreme Makeover: Home Edition, The Montel Williams Show, Discovery Health channel's Mystery ER, The Hour of Power, The Harvest Show, and over 1,000 other TV appearances and radio interviews. She lives and writes in Colorado with her husband of twenty-five years and their two amazing kids. kimberleywoodhouse.com
Find Kim on twitter and facebook:
twitter.com/kimwoodhouse
author fan page Kimberley Woodhouse (source: Amazon Author Page)
Tracie Peterson is an award-winning, best-selling author of over 100 books. Having given her heart to Jesus at the young age of six, Tracie has always felt called to some form of ministry, and writing fulfills that mission field.
Tracie received her first book contract in November, 1992 and saw A Place To Belong published in February 1993 with Barbour Publishings' Heartsong Presents. She wrote exclusively with Heartsong for the next two years, receiving their readership's
vote for Favorite Author of the Year for three years in a row.
In December, 1995 she signed a contract with Bethany House Publishers. Tracie now writes exclusively for Bethany House Publishers. She has co-written with a variety of authors including Judith Pella, Judith Miller, James Scott Bell, Kimberley Woodhouse and her daughter Jennifer.
Throughout her writing career Tracie has found time to speak at writer's conferences where she has a special heart for new authors. She is often joined by her husband Jim, whose background in history offers new authors insight into research. Besides teaching at conferences, Tracie also at one time managed Barbour Publishing's Heartsong Presents book line – overseeing the production of 52 books a year. Tracie teaches at women's conferences around the country and shares her testimony and insight for Christian living through the eyes of an author passionately in love with her Heavenly Father.
Tracie was awarded the Romantic Times Career Achievement Award for 2007 Inspirational Fiction and the 2011 Lifetime Achievement Award from American Christian Fiction Writers. Her books have won numerous awards for favorite books in a variety of contests, including USA "Best Books 2011" Awards, best Religious Fiction for Embers of Love!
Making her home in Montana, this Kansas native enjoys spending time with family–especially her three grandchildren–Rainy, Fox and Max..
For information on having Tracie speak at your event – contact Noelle Buss at Bethany Publishers/Baker Books. (source: Author's website)
My Review
This was a wonderful story. The characters quickly won my heart and although it was a romance and most of them end the same way, the authors did a great job capturing my attention and keeping it throughout the story.
The authors set up the story well giving the initial back story of Henry Brennan's death years before on Mt. McKinley. The authors do give the readers insight to the truth of what happened it didn't take away from the enjoyment of the story. I believe the authors painted an accurate picture of life in Alaska in the early 1900's. I especially enjoyed the story line of President Harding and his wife visiting Alaska. The First Lady's interaction with Thomas was extremely touching.
The characters teach us a lot about character, both good and bad. John Ivanoff showed himself as a man of incredible integrity. I loved him! It was fun to watch Allan grow throughout the story as he came to terms with his father's death. Cassidy was a special young lady and her watching her faith in action reminded me of the importance of living your life of faith for all to see. In words and more importantly actions.
The story only missed one thing. PICTURES! Â The authors did a great job painting the landscape of Alaska in a beautiful way, but my guess is it even more beautiful that I can imagine from their words.
This is definitely a 5 star book!
Disclaimer: I received this book from the publisher, via Netgalley.com, but I was not required to leave a review. Â The opinions expressed here are strictly my own.
 Bonus – Pictures!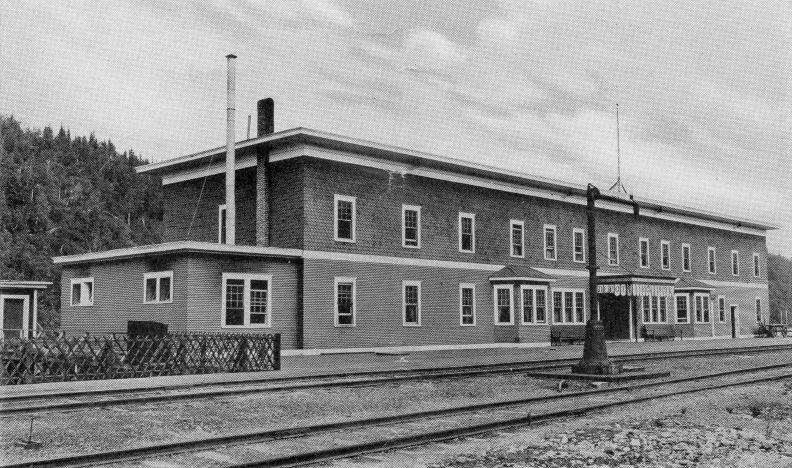 Check out this page for a BEAUTIFUL shot of Denali that is for sale by the photographer