About this Book
As Christmas 1946 draws near, thirty-something marine officer-turned-homicide detective Lane Walker has his hands full. Three men with seemingly no relationship to each other have been murdered, including the powerful District Attorney. The only connection between the crimes? The weapons: twenty-year-old unopened fruitcake tins manufactured by a company that is no longer in business.
While some foods may be to die for, fruitcake isn't one of them! This heaping helping of murder will be no easy task for Walker, and he certainly doesn't need the determined and feisty Tiffany Clayton, the political reporter for The Chicago Star, getting in the way.
Employing witty dialogue and historical accuracy, The Fruitcake Murders offers equal parts murder, mystery, and mayhem in a perplexing whodunit set in the days just after World War II.
About the Author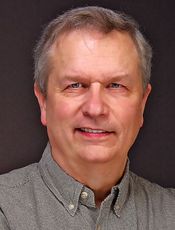 Citing his Arkansas heritage, Christy Award winning author Ace Collins defines himself as a storyteller. In that capacity, Ace has authored more than seventy books for 25 different publishers that have sold more than 2.5 million copies. His catalog includes novels, biographies, children's works as well as books on history, culture and faith. He has also been the featured speaker at the National Archives Distinguished Lecture Series, hosted a network television special and does college basketball play-by-play.  Learn more about Ace Collins from his website…
My Review
This was my first Ace Collins book and I absolutely LOVED it! The characters were charming, funny, and endearing. This comedy/whodunit was an enjoyable read from start to finish. Although the author labels it as a comedy, he does bring some seriousness to the story as we see into the heart of the Lane Walker as he deals with events from World War II.
From the opening pages this was a fun story to read. All three of the main characters had personality traits that made them fun to watch, especially when they were together. The banter between the characters had just enough snarkiness to it to be realistic and entertaining. I think the author gave enough clues throughout the story for one to figure out "whodunit" but I was too busy enjoying the story to pick up on all of them.
I would recommend this story to anyone who enjoys a lighthearted mystery laced with down to earth problems that people face today. I've not read Mr. Collins before so I don't know if this is like any of his other stories, but I plan to read more.
Disclaimer:  I received this book free from the publisher in exchange for an unbiased and honest review. The opinions I have expressed are my own. I am disclosing this in accordance with the Federal Trade Commission's 16 CFR, Part 255.