About this Book
Will Sarah's journey west lead her back into the arms of the one man she can trust?
When her father succumbs to a long illness, Sarah Montgomery is freed from duty to family. At last she can be with the love of her life, Rand Campbell, who has gone out west to Fort Laramie, Wyoming. Sarah and her younger brother Joel make the arduous journey filled with hope.
But at Fort Laramie, the reception Sarah meets isn't what she had hoped for. Her friend Amelia is thrilled to have her, but Rand seems to be in the clutches of Jessica DuBois, the scheming daughter of the post commander.
Sarah resolves to remain at Fort Laramie and try to win Rand back. But things will get tougher before they get easier . . . especially when her ex-fiancé Ben Croftner arrives in Wyoming, obsessed with having her back in his arms.

About the Author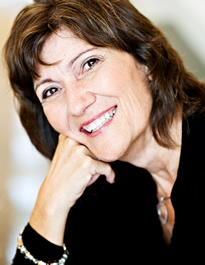 Best-selling author Colleen Coble's novels have won or finaled in awards ranging from the Best Books of Indiana, the ACFW Carol Award, the Romance Writers of America RITA, the Holt Medallion, the Daphne du Maurier, National Readers' Choice, and the Booksellers Best. She has over 2 million books in print and writes romantic mysteries because she loves to see justice prevail. Colleen is CEO of American Christian Fiction Writers. She lives with her husband Dave in Indiana. Visit her website at www.colleencoble.com.
My Review
I didn't realize this was the second book in a series or that it was such a short book, but neither of these kept me from enjoying the story. I never read the original story but I can say I thoroughly enjoyed this version.
Although, it was the second book in the series I didn't feel lost. The author gave enough information for me to get the basic idea of what happen in the first book. I would like to read book one at some point. The story was fast paced and a quick read.
The characters were diverse and interesting. I especially liked Sarah and her willingness to venture outside of what she knew as her life. And although things did work out like she planned she took everything in stride. I can't wait to see how this story develops.
I would definitely recommend this series to anyone who enjoys historical fiction. It's well written and interesting.
Disclaimer: I received this book free from the publisher in exchange for an unbiased and honest review. The opinions I have expressed are my own. I am disclosing this in accordance with the Federal Trade Commission's 16 CFR, Part 255.