About this Book
A vacation to Sunset Cove was her way of celebrating and thanking her parents. After all, Claire Dellamore's childhood was like a fairytale. But with the help of Luke Elwell, Claire discovers that fairytale was really an elaborate lie . . .
The minute she steps inside the grand Inn at Ocean's Edge, Claire Dellamare knows something terrible happened there. She feels it in her bones. Her ensuing panic attack causes a scene, upsetting her parents. Claire attempts to quiet her nerves with a walk on the beach, to no avail. She's at too great a distance to make out details, but she believes she witnesses a murder on a nearby cliff. When local police find no evidence of foul play, they quickly write off the "nervous" woman's testimony as less than credible.
But Luke Elwell, home on leave from the Coast Guard, has reason to believe Claire. Years ago when his mother went missing, Luke's father suspected she'd been murdered. He died never having convinced the police to investigate. So when an employee of the grand hotel doesn't show up for work, Luke steps in to help Claire track down the missing woman.
As Claire and Luke put together the pieces of a decades-old mystery, they discover that some family secrets refuse to stay buried. And some passions are worth killing for.
About the Author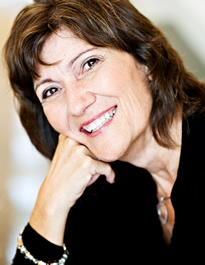 Best-selling author Colleen Coble's novels have won or finaled in awards ranging from the Best Books of Indiana, the ACFW Carol Award, the Romance Writers of America RITA, the Holt Medallion, the Daphne du Maurier, National Readers' Choice, and the Booksellers Best. She has over 2 million books in print and writes romantic mysteries because she loves to see justice prevail. Colleen is CEO of American Christian Fiction Writers. She lives with her husband Dave in Indiana. Visit her website at www.colleencoble.com.
My Review
When I started reading this book, it felt familiar. I started thinking, "Oh it's going to be like her other stories." However, within just a few chapters it became very evident this story had a personality uniquely it's own.
This story stirred a lot of emotions in me. Everything from love to anger as I watched the story develop and the depths of the characters. Initially I didn't are for Claire, but as her story progressed I felt for her and admired her strength. Luke was lovable from the opening pages and that never changed for me.
Initially the story felt like it was going to be predictable, but that was not the case. The author surprised me more than once. Though by the end I had a good idea who the villain wasn't sure of the whys. The whys probably stirred some of the strongest emotions for me.
I would definitely recommend this book to a friend or family member. Colleen Coble is one of the best authors around. This story would appeal to women especially but I think any man who enjoys suspense would also enjoy this book.
Disclaimer: I received this book free from the publisher in exchange for an unbiased and honest review. The opinions I have expressed are my own. I am disclosing this in accordance with the Federal Trade Commission's 16 CFR, Part 255.