About this Book
From bestselling authors Mindy Starns Clark and Susan Meissner, The Amish Clockmaker (Book 3 in the Men of Lancaster County series) explores the men of an Amish community in Lancaster County, how their Amish beliefs play out in their unique roles, and the women who change their lives.
Newlywed Matthew Zook is expanding his family's tack and feed store when a surprising property dispute puts the remodel on hold–and raises new questions about the location's mysterious past.
Decades earlier, the same building housed a clock shop run by a young Amish clockmaker named Clayton Raber. Known for his hot temper, Clayton was arrested for the murder of his beloved wife, a crime almost everyone–including his own family members–believed he'd committed, even after charges were dropped. Isolated and feeling condemned by all, Clayton eventually broke from the church, left Lancaster County, and was never heard from again.
Now the only way Matthew can solve the boundary issue and save his family's business is to track down the clockmaker. But does this put Matthew on the trail of a murderer?
A timeless novel of truth, commitment, and the power of enduring love, where secrets of the past give way to hope for the future.
About the Authors
Mindy Starns Clark is the bestselling author of the inspirational Million Dollar Mysteries, the Smart Chick Mysteries, and three standalone mysteries, as well as the nonfiction books The House That Cleans Itself and A Pocket Guide to Amish Life. Her novels include A Penny for Your Thoughts, Don't Take Any Wooden Nickels , A Dime a Dozen, A Quarter for a Kiss, The Buck Stops Here, The Trouble with Tulip, Blind Dates Can Be Murder, Elementary, My Dear Watkins, Whispers of the Bayou, Shadows of Lancaster County, and Under the Cajun Moon, and other books!
Learn more at her website: www.mindystarnsclark.com/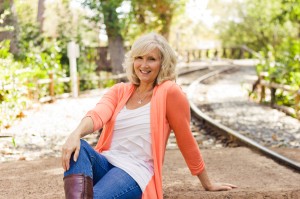 Susan Meissner is a multi-published author, speaker and writing workshop leader with a background in community journalism. Her novels include A Fall of Marigolds, named to Booklist's Top Ten Women's Fiction titles for 2014, and The Shape of Mercy, named by Publishers Weekly as one of the 100 Best Novels of 2008. A California native, she attended Point Loma Nazarene University. Susan is a pastor's wife and a mother of four young adults. When she's not working on a novel, Susan writes small group curriculum for her San Diego church. Visit Susan at her website: http://susanlmeissner.com on Twitter at @SusanMeissner or atwww.facebook.com/susan.meissner
My Review
I've enjoyed books by both these authors so I was looking forward to reading a team effort. They divided the book into three sections. The first section was modern day looking at the life of Matthew Zook, then the second section took us back to the 1950's and a look at the life of Clayton Raber, the clock maker, and finally section three back to modern times. I have to admit I almost set the book down during the first section. I didn't care for Matthew or the story. However, I made a commitment to read and review this story so I kept pressing forward. Yes, I was glad I did!
In the first section where we meet Matthew Zook and his family. My issue with Matthew is just seemed to aggressive and bordered on rude, which just seemed contrary to other books on the Amish. As I said earlier once I moved into the second section and got a glimpse into Clayton Raber's life and his personality I was in love. The way the authors portrayed this character was so well done. They showed his flaws and that he wasn't perfect while showing us his heart and the depth of his love. By the time I got to section three I could hardly put the book down. It was a beautiful story.
I would recommend this book to friends and family, with the warning that section one might turn them off the book, but it's worth sticking with until the end.
Disclaimer: I received this book free from the publisher in exchange for an unbiased and honest review. The opinions I have expressed are my own. I am disclosing this in accordance with the Federal Trade Commission's 16 CFR, Part 255.